There are some REALLY amazing indie/small press books out there, so I knew I wanted to sign on as part of I Am A Reader, Not A Writer's giveway hop highlighting some of these in support of some of the awesome books I've read!
You can find
the full list of blogs participating here
- good luck entering the giveaways in the hop :)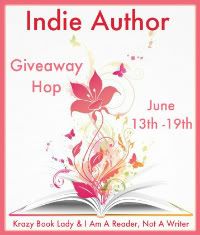 There are so many awesome indie/small press books that I've read, and as much as I wish I could highlight all of them here, I'm giving away the first two books in a series I've enjoyed reading so much <3 Plus, the author's Canadian and he gets bonus points just for that.
Exiled (The Protector #1) by M.R. Merrick
Chase Williams is a demon hunter in the Circle, or at least he was supposed to be. On his fifteenth birthday, Chase stepped up to the altar to claim his elemental power, but it never came. Elemental magic is passed down to a hunter through the bloodline, but on Chase's birthday, the bloodline stopped.

Exiled without the Circle's protection, Chase has spent two years trying to survive a world riddled with half-demons and magic. When he has a run in with a frightened and seemingly innocent demon, he learns the Circle's agenda has changed: the Circle plans to unlock a portal and unleash pure-blood demons into the world. Vowing to stop them, and knowing he can't do it alone, Chase forms a reluctant alliance with Rayna — a sexy witch with an attitude and a secret.

In their attempt to stop them, Chase and Rayna find themselves in the middle of the Circle's plan, leaving one of them to decide what their friendship is worth, and the other's life depending on it.
The sequel to Exiled is Shift.
To find out more, you can find
my review for Exiled here
and read
my review for Shift here
.
(If you're interested in some other well done, interesting indie books to read I would also recommend
Descended by Blood by Angeline Kace
,
Pyxis by K.C. Neal
,
Tangled Tides by Karen Amanda Hooper
, and
Witch Song by Amber Argyle
to name a few. )
Make sure to take note of
the giveaway policy for this blog
, and fill out the Rafflecopter form below to enter (take note of the rules in the form). And yes, this one's open internationally :) one winner will win the books from The Book Depository.
a Rafflecopter giveaway