With Daimon, Half-Blood and Obsidian out this year (and Pure, Deity, Cursed, Unchained, and Onyx coming out in 2012!) you seem to be QUITE busy with writing. How do you keep yourself motivated to write so much?
Next year is going to bring the crazy sauce. I have my days where I don't feel like writing a single word, but usually motivation is easy, because i LOVE writing. It's something that I need to do. A lot of people ask how I can write so much, and there are days that I write for 12-15 hours. That's how.

I read Half-Blood and Obsidian back to back, and I was really impressed by how different they were in terms of characters and plot. Do you find it difficult to write so many different stories and struggle to keep them standing out among each other?

The worlds and characters are so different, that I don't really have a hard time keeping them apart, but I don't write or edit two different series at the same time. My biggest is problem is that Alex from Half-Blood has a tendency to bust up in my other novels, mainly because she has the "loudest" personality out of everyone, so I have to be careful in edits to catch when the character is being too Alex.
Do you find Katy and Alex to be opposites or do you see ways in which they're very similar to each other as well?

Both of them are stubborn and strong, I think, but polar opposites from that point on. Katy has impulse control while Alex pretty much does what she wants, whenever she wants. Katy is also more normal and has normal reactions to things. Alex is sort of a hit first and then investigate later.

If you had to choose: Marry, Date, or Dump- with Seth, Aiden, and Daemon. I know it's a tough question, but what about some of your favourite and least favourite things about your guys?

Haha. I don't know how to answer that question. All of them have their flaws and things that make them perfect. Daemon would be the hardest to get along with, because honestly, he's the one who's really like a normal, real guy. He doesn't always say the right things like Aiden or is in your face snarky like Seth. Aiden is the hardest to write I think, besides Daemon (because Daemon has to be written a very certain way and EVERYTHING he says and does means something), but Aiden may come off as one way when he's really a storm brewing under the surface. He's the one I think will surprise the most in the end. And Seth is just hilarious. He always makes me laugh.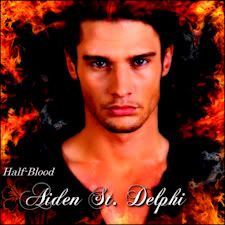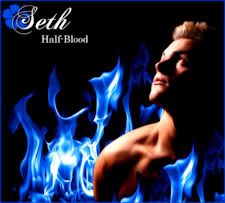 Some of the most common reactions I've seen to your books (and some of my favourite parts!) deal with the enchanting and delicious romance- would you ever write a book that doesn't have such a heavy influence on the romantic aspect?
I will never write a book that's not heavy on the romance. The romance aspect is my favorite part and that's what I read and enjoy. I think its key though that the actual plot isn't lost in the romance, which can be hard when all you want to write is the kissy face scenes.
Thank you for having me.
Thank you for stopping by at Esther's Ever After today, Jennifer!
Because I love her books so much, I'm also giving away a copy of either Half-Blood (Covenant #1) or Obsidian (Lux #1) both of which are amazing (or even a pre-order of Pure). It's open internationally, since it's coming from The Book Depository. Winner's choice of the the options.
Just leave a comment and make sure to include your e-mail address so I can contact you if you win :)