Jill @
Breaking the Spine
hosts this weekly meme where we can share a book that we are so excited for and are anxiously awaiting their upcoming release!
This week my WoW pick is...
Winterkill by Kate A. Boorman
Release Date ~ September 9, 2014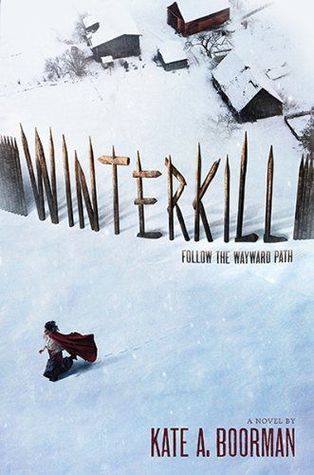 Goodreads Description:
Emmeline knows the woods outside her settlement are forbidden. The mysterious enemy that wiped out half her people lurks there, keeping them isolated in an unfamiliar land with merciless winters.
Living with the shame of her grandmother's insubordination, Emmeline has learned to keep her head down and her quick tongue silent. When the settlement leader asks for her hand in marriage, it's a rare opportunity to wash the family stain clean--even if she has eyes for another. But before she is forced into an impossible decision, her dreams urge her out to the woods, where she finds a path she can't help but follow. The trail leads to a secret that someone in the settlement will kill to protect. Her grandmother went down that path and paid the price.
If Emmeline isn't careful, she will be next.
YES, this description sounds amazing. The rather mysterious setting reminds me of The Village (which is a good thing) although it really doesn't sound like it's going to be the same either.
Julie Berry, author of
All the Truth That's in Me
, has given Winterkill some very high praise and AtTTiM was my absolute favourite book of 2013. I love a good mystery, and the setting for this book sounds just perfect. I really like a community-focus because it's interesting to see how characters engage with their community particularly when it seems to be fairly small and isolated.