Back in February, a few of my fellow Canadian blogger friends put together some special posts highlighting Lauren Oliver's Delirium series; and with the release of Insurgent coming around, I ended up being a part of a similar feature!
Yesterday,
Amanda shared her favourite things about Divergent and what she's looking forward to in Insurgent
. Which is perfect timing because Insurgent celebrated its book birthday yesterday (FINALLY)!
This Thursday, Jackie from
Hardcover Obsessions
is talking about a few of the male characters found in Divergent over at
Savvy Reader
. And on Friday, Kathy from
A Glass of Wine
is finishing up by discussing the theme of fear as used in Divergent. There's another fun part too: we have a giveaway going on for the week! All you have to do is follow along our little tour :)
But today I'm sharing with you one of my faouvrite aspects of Divergent's world: the factions. The first thing I did when I finished reading Divergent was take the faction quiz online (I'm divergent by the way. That makes me special. But I'd totally pick Dauntless if I had to choose just one). And when #DivergentNation went live, readers were sorted into factions.
I'm going to mix things up a bit though and look at what factions other book characters would be sorted into (but no, I'm not doing Harry Potter characters because let's be honest, the Sorting Hat is a fairly similar concept).
Lena & Alex from Delirium by Lauren Oliver
I was kind of torn between Dauntless and Amity for these two. Dauntless because they both really need to be so brave to risk as much as they sacrifice in Delirium. Brave to try and live their lives and fall in love. But really, it all comes down to love in Delirium. I think it's their love that makes them brave, and I think I see them cherishing that above just about anything else. So I think they'd be a very interesting, but excellent, fit for Amity. Plus I think they'd like the peace that comes with Amity. And I just want them to live happily ever after and have a hundred adorable children.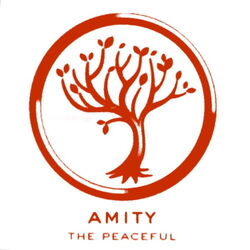 Katniss & Peeta from The Hunger Games by Suzanne Collins
Abnegation. Hands down, it is abnegation for these two. Katniss and Peeta risk their lives because they HAVE to, not because they have a desire to be fearless and prove their bravery. No, they risk their lives and fight to survive for other people. Katniss selflessly volunteers to take Prim's place in The Hunger Games, and Peeta does as much as he can to make sure that Katniss is the one who goes home. What's more selfless than that?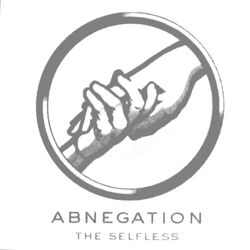 Lola from Lola and the Boy Next Door by Stephanie Perkins
I think Lola would end up in Candor, because of how open she is about herself. And even though it takes her a little while to move on from the past and figure out where her future is headed, there really is something so honest and raw about her that I think Candor would really appeal to her and she'd make a good fit. Lola's all about self-expression.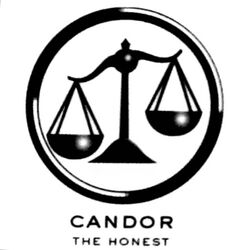 Amy & Elder from Across the Universe by Beth Revis
Godspeed is called a spaceship built on lies; Amy and Elder make it their job to uncover these lies. Elder wants to save Godspeed and the people on it from destruction. Amy wants to save her parents and figure out how she fits in to this puzzle. But all of it revolves around one thing: discovering knowledge, uncovering the truth. They each have their own reasons for it, but I think Amy and Elder would fit in well with the other Erudites- even if they aren't specifically A+ students (since school doesn't have a role in AtU). Plus these two must be pretty clever to figure out all the mysteries on board Godspeed.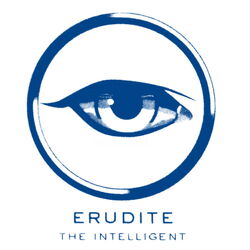 Juliette from Shatter Me by Tahereh Mafi
My pick for Juliette is Dauntless, not only because she is such a fighter and survivor, but because of how she is constantly challenging herself to overcome her fears in order to be the best she can possibly be. In order to hopefully one day find freedom for herself. I think we're going to see a lot MORE of this quality in Juliette in future books, but Shatter Me gives us a good glimpse of this quality in her.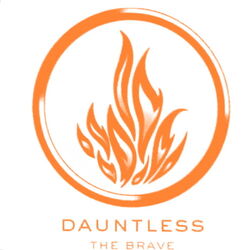 Thoughts? Do you guys agree with my placement of these characters and their factions? Are there any other characters you'd like to see put in factions?
All you have to do to enter this giveaway is comment on the posts written by Insurgent Club members. That means you can have up to 4 entries in the contest. Respond to each post's content, and leave a contact e-mail address in case you win!
Make sure you don't miss Amanda's post from yesterday
!
Canadian entrants only, since HarperCollins Canada is sponsoring this one. Winner will receive a copy of Divergent AND Insurgent :) So good luck!
We'll draw a winner on May 14th.