Jill @
Breaking the Spine
hosts this weekly meme where we can share a book that we are so excited for and are anxiously awaiting their upcoming release!
This week my WoW pick is...
Court of Fives by Kate Elliott
Release Date ~ August 18, 2015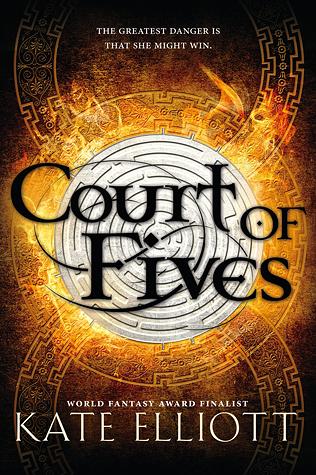 First of all -
hello, you pretty cover, you
. Nothing draws me in like a great cover and I'm a fan of the design on this one. Simple, yet intriguing! It's so different from what I'm used to seeing.
Second of all, I tend to appreciate books about class struggles and I love a good fantasy. Kate Elliott is a very experienced author, so I'm very curious to see what her newest release will bring!
Anyone else as excited for Court of Fives as I am? Can you survive the looooong wait until August? Or are you more excited about a different book this week?