Jill @
Breaking the Spine
hosts this weekly meme where we can share a book that we are so excited for and are anxiously awaiting their upcoming release!
This week my WoW pick is...
Heir of Fire (Throne of Glass #3) by Sarah J. Maas
Release Date ~ September 2, 2014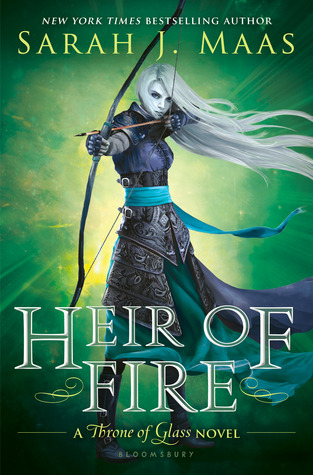 I feel like the LAST person to have finally read the first few books in this series but I'm all caught up now after binging on Throne of Glass, Crown of Midnight, and the Assassin's Blade and I'm desperate for more! Throne of Glass is an incredible fantasy, and it's been a long time since I've completely fallen in love with a series before like this one. These books are so good: plenty of great action and swoons, and a very intriguing plot!
Sarah J. Maas is a fantastic writer and I'm so glad that this series is a long one (with SIX books planned!!!) and I can't wait to read some of her other non-ToG related books soon, too! She's on my list of authors I MUST meet at some point in the future.
The extra sucky part? September 2nd (the release date for Heir of Fire) is my first day back at school so I'm going to have to read this one QUICKLY as soon as it's out because I want to read it before school takes over my free time!
Are any of you as anxious as I am for the third book in this series?! I honestly don't know how to recover after that ending in The Assassin's Blade - and you know it's coming the whole time!